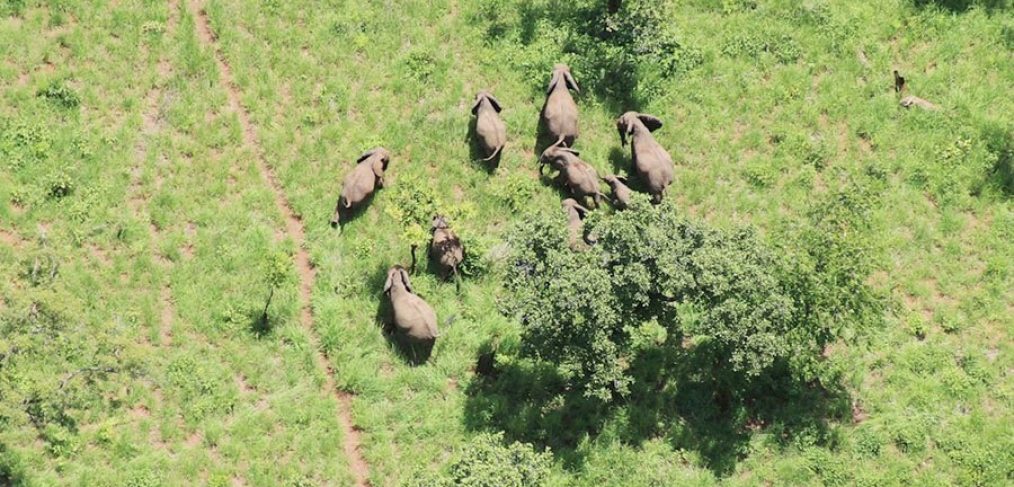 Campfire inspires Mozambique's sustainable wildlife management success story
In an article published in the Zimbabwe newspaper, The Chronicle, Emmanuel Koro examines the how Mozambique's return to international hunting after the 1977-1992 civil war has become an international hunting model with a promising future.
Mozambique's international hunting challenges and opportunities will come under the spotlight when it hosts the African Wildlife Consultative Forum in Maputo in October 2022.
Writes Koro: "One of the biggest lessons learnt from Mozambique's international hunting challenges this century is that hunting communities will never allow government-licensed safari hunting companies to hunt in their area without a benefit-sharing agreement with the local residents.
And this is where safari operator, and one of the first to operate in post-war Mozambique, Piet Hougaard entered the picture, and became part of the reshaping of the safari hunting economy in this southern African nation.
Explains Koro: "There was no benefit-sharing agreement with the Tete Province Chintopho Ward residents. The local residents resisted and viewed the Zimbabwean safari hunting operator, as an intruder. In turn, Hougaard negatively viewed them as poachers.
The villagers in turn reacted by "demonstrating their resistance to the arrangement between the Mozambican government and Hougaard by continuing to poach wildlife from Hougaard's hunting concession. The conflict intensified. So did the threat to Hougaard's international safari hunting business.
"This helpless situation needed urgent intervention. The help came from the most unlikely source — students who had just graduated in wildlife management at Tanzania's Mweka College of African Wildlife Management. The two wildlife management graduates managed to bring the Chintopho Ward Community and Hoggard together in what later became a very successful and harmonious international hunting operation.
"This initiative involved educating the community on how wildlife could benefit them, using examples of Zimbabwe's Communal Areas Management Programme for Indigenous Resources (Campfire)," said Mr Luis Namanha.
"Today, the Tchuma Tchato programme is benefitting the communities here who are now working closely with the local safari operator, making sure that wildlife is not poached."
The birth of a successful international model for Mozambique came out of a conflict that was turned into a success story through the introduction of the Tchuma Tchato Project (Our Wealth). It was intended to be used as a blueprint for Mozambique's Community Based Natural Resources Management (CBNRM).
Today, Mozambique hunting hubs of Niassa and Tete Province have effectively become the centres of hope for conservation and development. It's in these provinces that international hunting revenue has made communities that once hopelessly faced a future without education where they are beginning to hope that education can lift them out of poverty.
This CBNRM-driven development approach involves the use of all forms of natural resources including wildlife through international hunting. It is a conservation and development approach that emerged in response to the perceived failure of past approaches to meaningfully promote conservation and development.
Emmanuel Koro is a Johannesburg-based international award-winning environmental journalist who writes independently on environment and development issues in Africa.