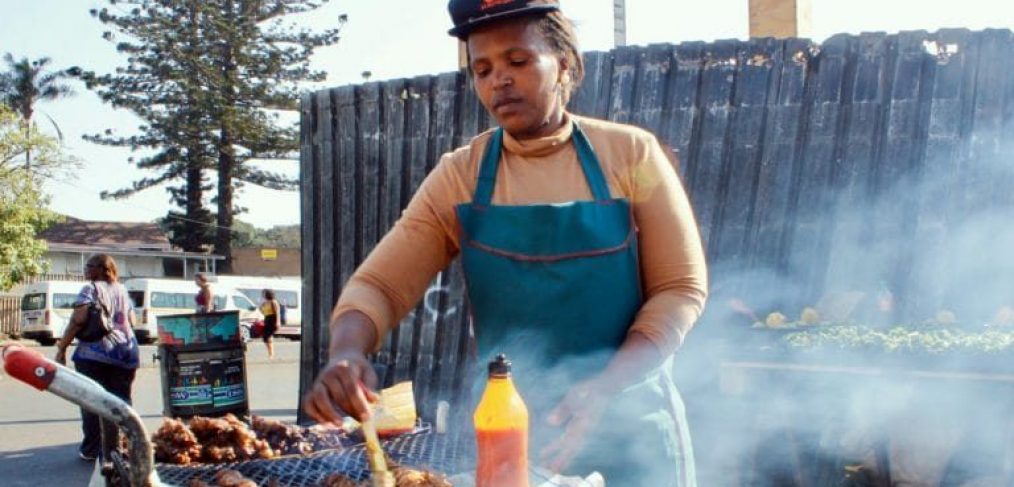 A sustainable jobs future for youth – how we get there
I've had opportunity to think long and hard about the question of sustainable jobs for youth today and for the future. Stuck at home during this COVID19 crisis has given me time for reflection since the pandemic put a temporary halt to what was to be my final year as an undergraduate geography and environmental studies student.
I'm especially concerned about what is happening to street vendors in my town. At a time when everybody has been hard hit economically by COVID19, the city authorities are throwing vendors off the street demanding they need to apply for permits.  This is unjust when family providers have lost their jobs, some have died, and many have nowhere to turn to feed their families.
The majority of these street vendors are young people who have taken the initiative to do something positive to support themselves and their families. In the absence of jobs in the formal sector, a situation that was a problem long before COVID19 hit but has been more fully exposed by the pandemic, many young people are doing it for themselves and turning to the informal sector.
As youth, we don't want to be spoon-fed by government. We don't want handouts. But when we take the initiative, it is not recognised or respected and we are punished. Our drive and initiative to build our futures is not being respected.
The idea that street vendors are uneducated needs to be dispelled. Some enter the informal sector because it is their choice.  For many others it is the only option in economies where formal sector jobs are few and far between and where the informalisation of the formal sector in the form of the 'gig economy', offering little or no social protection, is becoming the norm. Some vendors never had the chance to go into tertiary education because their families couldn't afford it and others simply did not qualify. Some have degrees but haven't been able to get formal jobs.
What matters is that street vendors are playing a critical role that should be recognised as a success, not only during the COVID19 crisis but beyond. They go out every day, come rain or sunshine, to support their families. They bring produce and other basic necessities at affordable prices to communities that cannot afford those same goods from the big chain stores. Because the vendors come to them, communities don't have the additional cost for transport or exposure to COVID. Both vendors and communities are benefiting, and this should be recognised and welcomed.
Instead of punishing street vendors and others in the informal sector, particularly young people trying so hard to stand on their own feet, governments should be encouraging them. It's not just about developing policies, but also about consulting the young generation on their wants, needs, and how these can be achieved. Policy makers need to keep in mind who they are seeking to address or support in their decision making. We must have options without someone taking away from us. Rather than handouts based on the assumption that you know what people want or need, consult people first. An example of how vendors could practically be supported that doesn't involve handing over cash would be to offer overnight storage assistance for their goods. Elevate what young people are already doing through instilling self-reliance and skills development.
At the end of the day, I would want to see a situation where youth, like myself, can develop themselves without applying for a job in the formal sector being the only way to have a sustainable livelihood. Handouts or punishment won't help us to grow, will not be sustainable, and will not give us the power we need to set a good example for the next generation. Today is the future.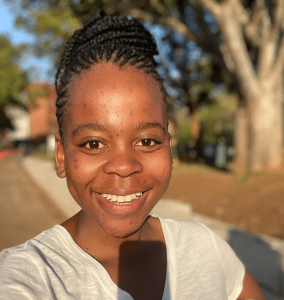 Twenty-year old Lungelo Noluthando Dludla is an undergraduate student at University of KwaZulu Natal (South Africa), studying Geography and Environmental Management. Conservation, sustainability, equality, equity and poverty eradication are her passions and what drive her.
She is a youth member of the Community Leaders Network.
Feature Image Caption: We also contribute to the economy,' says Lusanda Mantswana, who sells fruit at Chesterville taxi rank in central Durban. Photo: Nomfundo Xolo @xolonomfundo